Sarah Tyacke (Chair)
Sarah Tyacke CB, was Keeper of Public Records for the United Kingdom Government from 1992 to 2006 and Historical Manuscripts Commissioner and Chief Executive of The National Archives of England and Wales from 2003 to 2006. She recently retired from these posts. Previously, she was Director of Special Collections at the British Library from 1986 to 1991. She served as Vice President of the International Council on Archives (ICA) from 1996 to 2000 and as President of the Hakluyt Society from 1997 to 2002. Dr Tyacke was responsible for the strategic approach to records management and digital records in UK government and the wider public sector, and implementation of the Freedom of Information Act 2005 in respect of archives.
Adrian Brown
Adrian Brown is Head of Preservation and Access at the Parliamentary Archives in London, where he is responsible for digital and analogue preservation, cataloguing and digitisation. Mr Brown began his career as a field archaeologist, after studying Medieval Literature at the University of Durham. In 1994, he moved to the English Heritage Centre for Archaeology in Portsmouth, where he was responsible for managing its archaeological archives and other information resources. During this time, he developed and implemented a digital archiving programme to enable the long-term preservation and re-use of the CfA's extensive and diverse digital collections. Mr Brown moved to the Digital Preservation Department of the UK National Archives in 2002, and was appointed Head of Digital Preservation in 2005. In that role, he was responsible for the long-term preservation of born-digital public records created by the UK government and courts, playing a key part in – and latterly leading – the development of the digital repository, which was subsequently awarded the 2011 Queen's Award for Enterprise in Innovation. He was also responsible for development of the PRONOM and DROID tools and a web archiving programme, and led the team that won the international Digital Preservation Award in 2007. He has lectured and published widely on all aspects of digital preservation, and is the author of "Archiving Websites: A Practical Guide for Information Management Professionals" (Facet, 2006) and "Practical Digital Preservation" (Facet, forthcoming).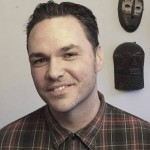 James Lowry
James Lowry is a lecturer at the Liverpool University Centre for Archive Studies. He is chair of the Association of Commonwealth Archivists and Records Managers and Secretary to the International Council on Archives' Africa Programme. With Justus Wamukoya, he edited the festschrift for Anne Thurston, 'Integrity in Government through Records Management'.
George MacKenzie
Until his retirement in October 2012, George MacKenzie was Keeper of the Records of Scotland, a post he had held since January 2001. He was also Registrar General for Scotland and chief executive of National Records of Scotland (NRS) from August 2011. A non-ministerial department of the Scottish Government, NRS was formed from a merger between the National Archives of Scotland and the General Register Office for Scotland. He is a member of the Programme Commission of the International Council on Archives (ICA), and was responsible for ICA's projects on electronic records and archive automation, 2004-8. He worked as Deputy Secretary General of ICA in Paris, and carried out missions to Bosnia and Herzegovina for UNESCO, 1995-7, advising on the protection of archives in armed conflict. He was appointed a Fellow of ICA in September 2012.He has consulted for ICA, UNESCO, the World Bank and the government of Abu Dhabi, specialising in archive preservation and electronic networking. He has also been external examiner for postgraduate archives and records management students at the universities of Liverpool and Aberystwyth in the United Kingdom. In 2012 he was joint winner of the annual Advocate Award from the International Institute for Conversation for his work to create the Blue Shield Initiative for protecting cultural heritage in the event of armed conflict. In November 2012 he became a trustee of the International Records Management Trust.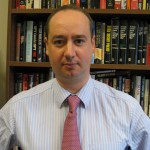 Philip Murphy
Philip Murphy is director of the Institute of Commonwealth Studies and Professor of British and Commonwealth at the University of London. He is joint editor of the Journal of Imperial and Commonwealth History. Much of his research to date has been on aspects of post-war British decolonization, particularly in Africa. Professor Murphy is currently writing a book about the British Monarchy and the Post-War Commonwealth for Oxford University Press. As well as a broader interest in the Conservative party, right wing politics in Britain, and the European colonial empires since the nineteenth century, he is also interested in post-war African politics. Professor Murphy's interests also extend to the field of Intelligence History with a particular interest in the activities of MI5 (the Security Service) in the colonial Empire and he maintains a general interest in the activities of the British, Commonwealth and US intelligence communities in the twentieth century.
In Memoriam 
The International Records Management Trust remembers with great gratitude the support, encouragement and dedicated service that it received over many years from Mr Michael Gillibrand and Mr Jeremy Pope, both of whom died in 2012.
Michael Gillibrand
Michael Gillibrand was a non-executive director of a private British lease finance company, a member of the Academy of Corporate Governance (a research association based in Hyderabad, India); he also served as an adviser to the Commonwealth Association for Corporate Governance. Mr Gillibrand spent nine years as the special adviser and departmental director responsible for public sector reform and governance at the Commonwealth Secretariat. Previously, he spent a total of 20 years as the resident chief adviser at government ministries in the Middle East and as managing director for the Middle East for a large US research and consultancy company. In addition, he directed and helped to implement a wide range of policy, strategy and investment assignments for governments and large private sector corporations in the Middle East, Europe, Africa, South and South East Asia and the Caribbean.
Jeremy Pope
Jeremy Pope was a founder member of Transparency International (TI) and served for five years as its founding Managing Director. With Fredrik Galtung, he led TIRI (now Integrity Action), which specialises in research, training, building networks and developing new tools for fighting corruption. He had his own private practice as a barrister and solicitor in New Zealand prior to working, between 1976 and 1993, as Director of the Legal and Constitutional Affairs Division at the Commonwealth Secretariat and as Legal Adviser to the Commonwealth Secretary General. He published widely on legal topics and current affairs. Among other activities, Mr Pope was legal adviser to the Commonwealth Eminent Persons Group in South Africa in 1986, and was responsible for the observing of elections in Bangladesh, Ghana, Namibia and Uganda. He was the author of Confronting Corruption: The Elements of a National Integrity System (now in 25 languages).